Check out upcoming fixtures and latest results right here!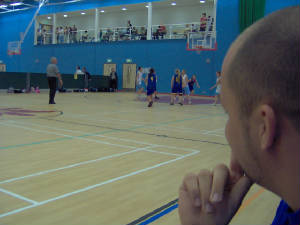 The Thanet Rhinos play in lots of games and competitions all year round. Regular updates of schedules and results will be posted here for all age groups as we get them. For fixtures of rhinos games, results and game by game analysis, keep looking at this page! And as always, if you have any questions or commens about rhinos games or anything else, e mail us at

thanetbasketball@yahoo.co.uk
Below are the games for the 2005/2006 Kent Central Venue league. All games are to be played at the folkestone leisure centre at the times and dates posted.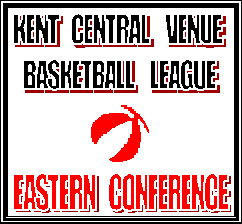 | | | | | | |
| --- | --- | --- | --- | --- | --- |
| Date | Squad | Versus | venue | Time | Result |
| Oct 2nd 05 | Thanet Rhinos U16 | Maidstone Warriors | F'stone CVL | 1.15pm | 20-0 |
| Oct 2nd 05 | Thanet Rhinos U16 | Dunk Nation | F'stone CVL | 2.45pm | 45-33 |
| Nov 5th 05 | Thanet Rhinos U16 | East Kent Crusaders | F'stone CVL | 1.15pm | 59-39 |
| Nov 5th 05 | Thanet Rhinos U16 | Folkestone Saints | F'stone CVL | 2.45pm | 34-76 |
| Jan 15th 06 | Thanet Rhinos U16 | Maidstone Warriors | F'stone CVL | 1.15pm | W - L |
| Jan 15th 06 | Thanet Rhinos U16 | Folkestone Saints | F'stone CVL | 2.45pm | L - W |
| Feb 12th 06 | Thanet Rhinos U16 | Mote Park | F'stone CVL | 1.15pm | W - L |
| Feb 12th 06 | Thanet Rhinos U16 | East Kent Crusaders | F'stone CVL | 2.45pm | L - W |
| Apr 2nd 06 | Thanet Rhinos U16 | Dunk Nation | F'stone CVL | 2.45pm | |
| May 14th 06 | Thanet Rhinos U16 | Mote Park | F'stone CVL | 1.15pm | |
| | | | | | |
| | | | | | |
| | | | | | |